Bangkok - Doctor Panda Lab Increase concentration Carpet screening for the risk group, Covid-19 Free every step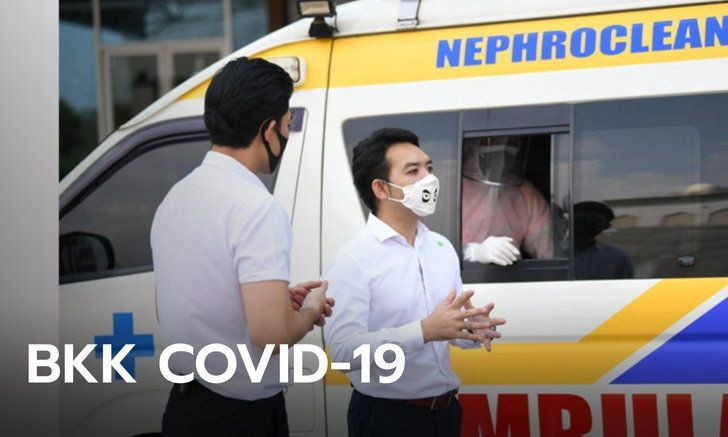 Bangkok Police Lieutenant Pongsakorn Kwanmuang, spokesman for Bangkok, said that Bangkok has increased the intensity of the BKK COVID-19 project in Phase 2 (Phase 2) to reach as many risk groups as possible and as quickly as possible. By entering the carpeted area, proactive screening on the principle that If able to check how many risk groups Can make the sick person aware faster When the patient realizes faster Will receive treatment faster And when heal faster Can prevent the spread of infection even more. The carpeting will begin with people at high risk first. Due to the numbers of new patients today Is a person with a history of risk exposure, such as a person who has a history of being in the same family as an old patient People who work at the same place Or people who do activities together Therefore having to check this group first Afterwards, it was expanded to a risky career group. And areas that are at risk for further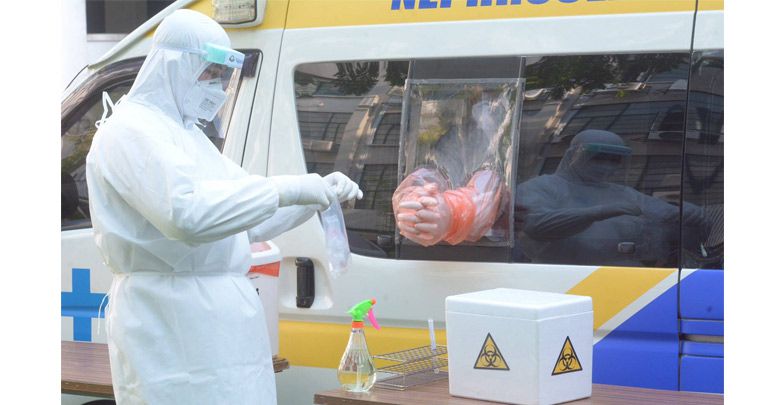 As for groups that do not have a close contact history But have a symptom or think there is a risk The BKK COVID-19 system can be used via the website. http://bkkcovid19.bangkok.go.th In order to perform preliminary screening and assessment Which the system will divide the operations into Screening through risk history assessments And screening through the symptom assessment form Which is a test designed by a team of medical academics and Bangkok And is a form that is actually used in hospitals for the investigation of risk groups When evaluated, the system will analyze which group that person will be in from 4 groups which are not found risk history (green), surveillance group (yellow), risk group (orange) and suspicious criteria group (red) to Proceed as appropriate If the system evaluates the risk Staff will call to inquire about symptoms, provide knowledge, and confirm symptoms.
Which, if the staff assesses and finds that it is the person that needs to be examined The system will appoint those who need to be examined for symptoms by using secretory specimens (SWAB) on the nose and mouth and sent to the LAB at the Faculty of Medicine Vajira Hospital. Navamindradhiraj University Which is a place for making standardized LAB The system will arrange an area near the home of those who need to be inspected. For the convenience of people, do not need to travel to the hospital And reduces the risk of spreading. Bangkok will collect all the data of users of the BKK COVID-19 system, which evaluates results must be confidential. In order to not have an impact on daily life with other people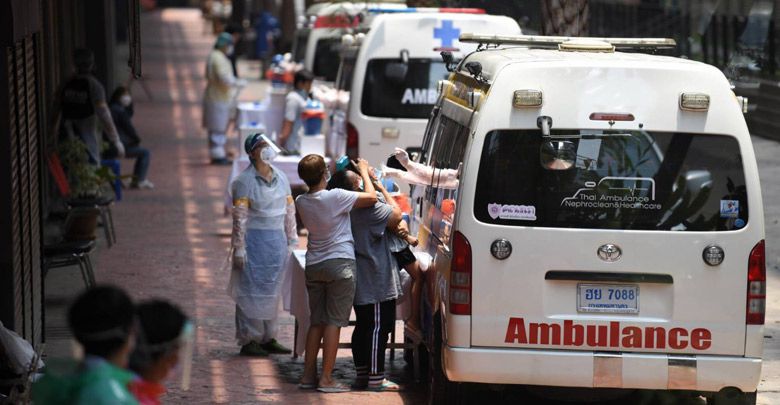 For checking through the self-assessment system Call to inquire about symptoms and confirm symptoms. Carpet inspections are given to the home or community of those who need to be examined. And medical treatment All steps above are free. No charge Just come to use the system through BKK COVID-19 by ensuring that Bangkok And all parties involved Will try our best in every way to look after all the people the best To overcome the crisis of the coronary pandemic virus 2019 (Covid-19) together.